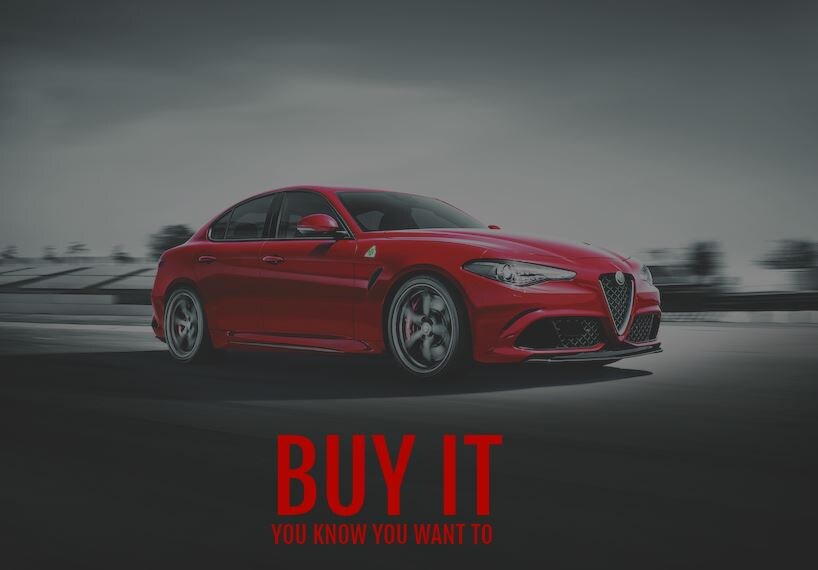 Buying a car can be freeing, it can be rewarding, and--if you do it right--it can be a really smart choice for your lifestyle. Being able to drive a sporty, luxurious car that you love can make everything feel better.
Yes, even that commute in and out of Boston.
When you lease a new Alfa Romeo, you'll pay less per month to drive it, but at the end of the term you won't be left with much but memories. When you buy a new car, you get a lot more control over the vehicle and what happens to it, and you're not locked in by limits.
Here are our three top reasons to buy a new Alfa Romeo Stelvio, Guiliua, or 4C Coupe, instead of leasing.
Build equity in an icon
When you take out a loan, you're repaying a bit of it every month and actually building equity toward the full value of the vehicle. You'll pay a little more per month for a lease, but lease payments are just chipping away at a smaller, partial loan. Financing is a more solid choice for the long term (5-8+ years).
Drive wherever, whenever, however
When you buy an Alfa Romeo, there are no mileage limits, and no official fees for wear-and-tear. (If you think you'll want to sell it or trade it in someday, it's a good idea to keep it in good condition.) That means you can customize it, drive it as long and as far as you want, and take it wherever you want.
Take ownership at the end of your term
All about that equity: when you've made your final payment, you are the final owner of the vehicle. You don't have to worry about taking on another round of payments to pay the residual, or worry about many miles you drove.
Apply for financing online to buy a new Alfa Romeo today, or contact our finance center to learn more about the purchase process.